Professor Norma Dawson awarded an honorary LLD by the University of Edinburgh
Accolade for prominent School of Law Academic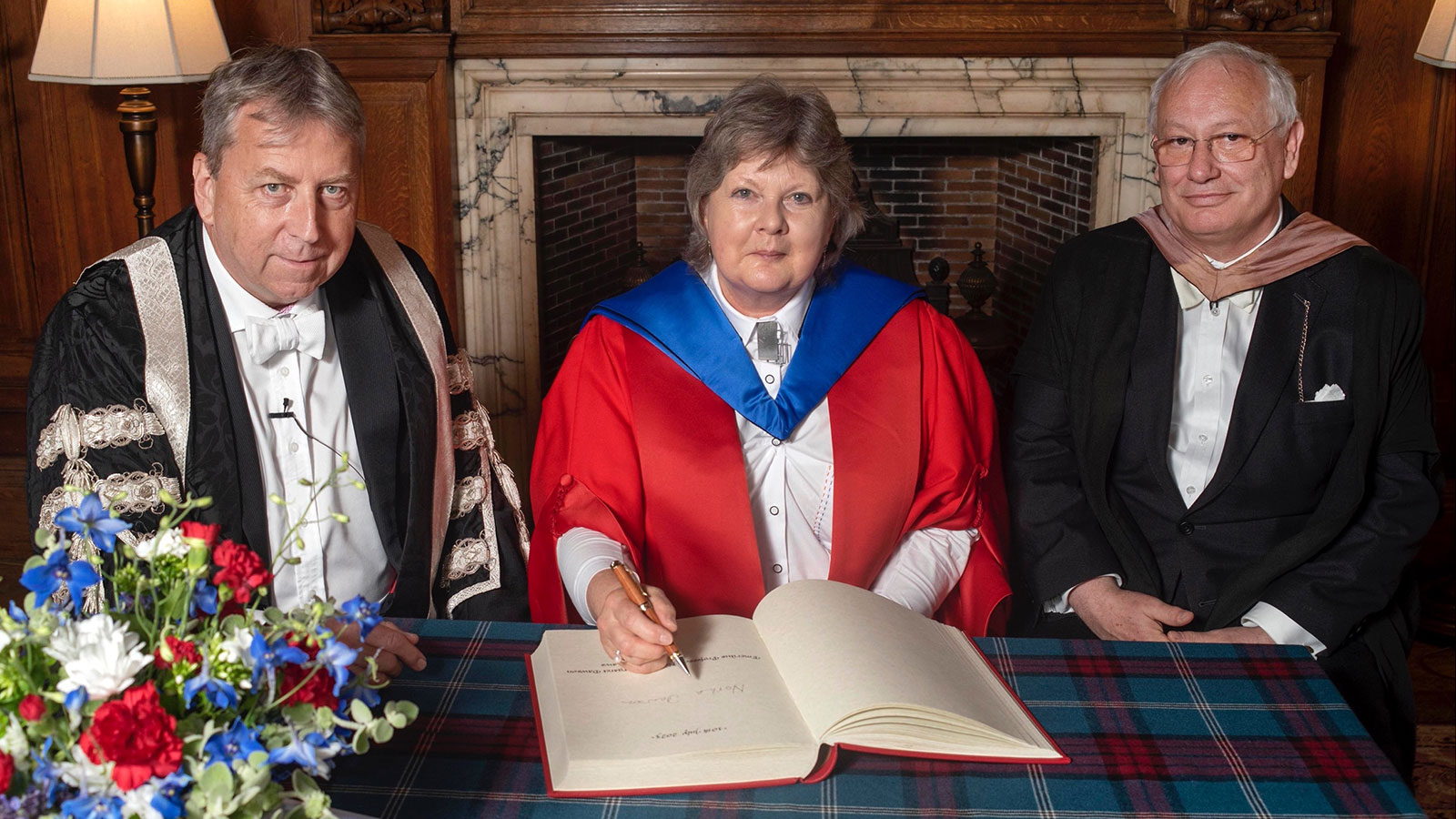 Renowned Professor of Law Emeritus from Queen's University, Belfast, Norma Dawson, was presented with an honorary LLD degree by the University of Edinburgh during the Law School graduation ceremony on July 10, 2023.
Prof. Dawson is a prominent scholar known for her contributions to property law, trademarks, and legal history. She has built her reputation largely through her work here at Queen's University School of Law, where she pioneered one of the UK's earliest courses on intellectual property. More recently, she added another feather to her cap with the publication of a book on the modern legal history of treasure, a major achievement. Modern Legal History of Treasure is published by Palgrave Macmillan/Springer April 2023: https://link.springer.com/book/10.1007/978-3-031-12833-2
Norma was Professor of Law in Queen's Law School from 1995 to 2019. She became professor emeritus and honorary professor in 2019, and in that role, she continues to research and publish.
https://www.law.ed.ac.uk/news-events/news/professor-norma-dawson-awarded-honorary-degree-edinburgh-law-school