DLA Piper Employer Presentation and Networking Afternoon
Providing students with potential career paathways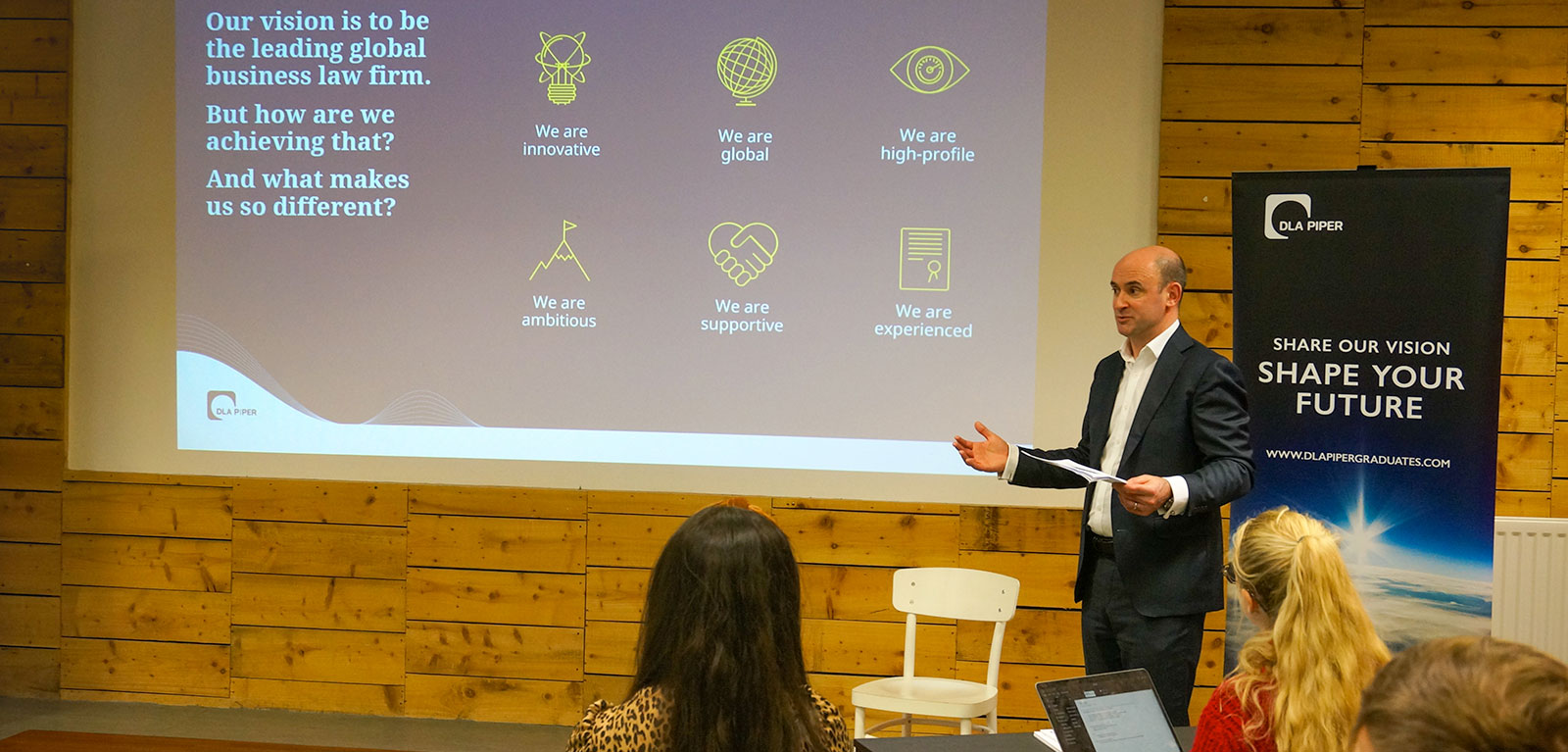 On 30th of January 2020, the school welcomed 3 lawyers from DLA Piper's Dublin office to speak to students from various disciplines about the firm's international presence, culture and award-winning programmes. It was held in the Student Guidance Centre Hub and was followed by an informal networking session where students had the opportunity to chat with the employers personally.
The session offered a plethora of options for areas of practice within law firms. One of the most important take-away's from the presentation was the strong emphasis that was placed on students identifying an area of law that they are truly interested in before applying for any future career opportunities.
For more information on the graduate programmes DLA Piper offers, visit their website here.