Dr Katharine Fortin – Lecture on Non-State Armed Groups and International Law
Engaging on Values and Building Ownership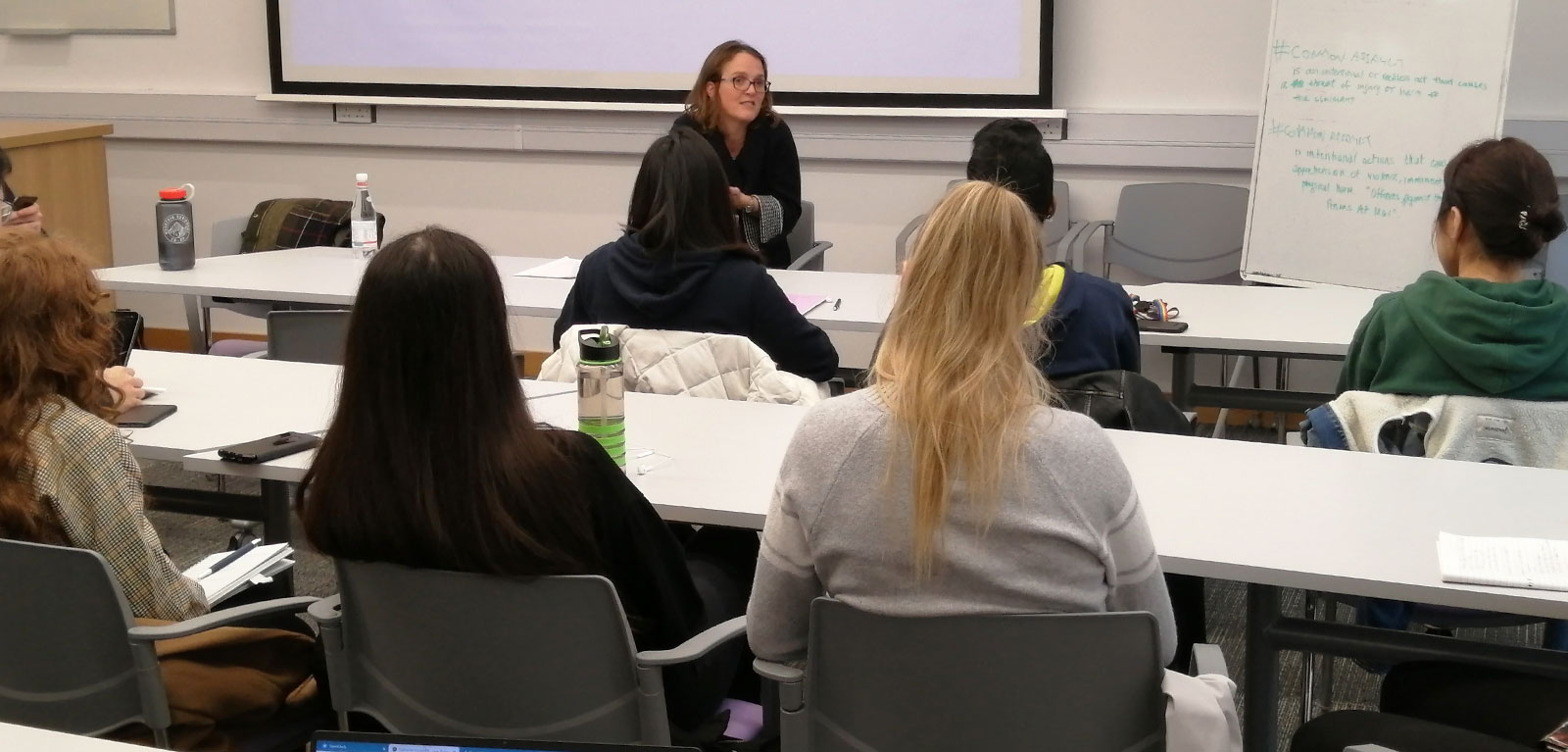 On Wednesday 20th November, the QUB School of Law welcomed Dr Katharine Fortin from Utrecht University's Netherlands Institute of Human Rights for her talk on engaging with non-state armed groups within international law. The discussion focused on the complexities of interacting with armed groups, particularly with non-state armed actors, in a fragmented landscape of conflict and counter-terrorism narratives.
She spoke on the importance of positive dialogue in conjunction with humanitarian engagement as a tool for understanding the role of values and behaviours within armed organisations. An example raised was the mechanisms used by the United Nations Office in Afghanistan to neutralise and establish legal norms and definitions with the Taliban through written reports and consistent dialogue.
The session included a question-answer period where further discussion on how the facilitation of continual positive dialogue could encourage armed actors to commit and adopt certain behaviours. For more talks like this, visit the QUB School of Law for a list of upcoming events.