Linklaters at QUB – Commercial Awareness Workshop
Leading law firm provides an interactive Commercial Awareness Workshop.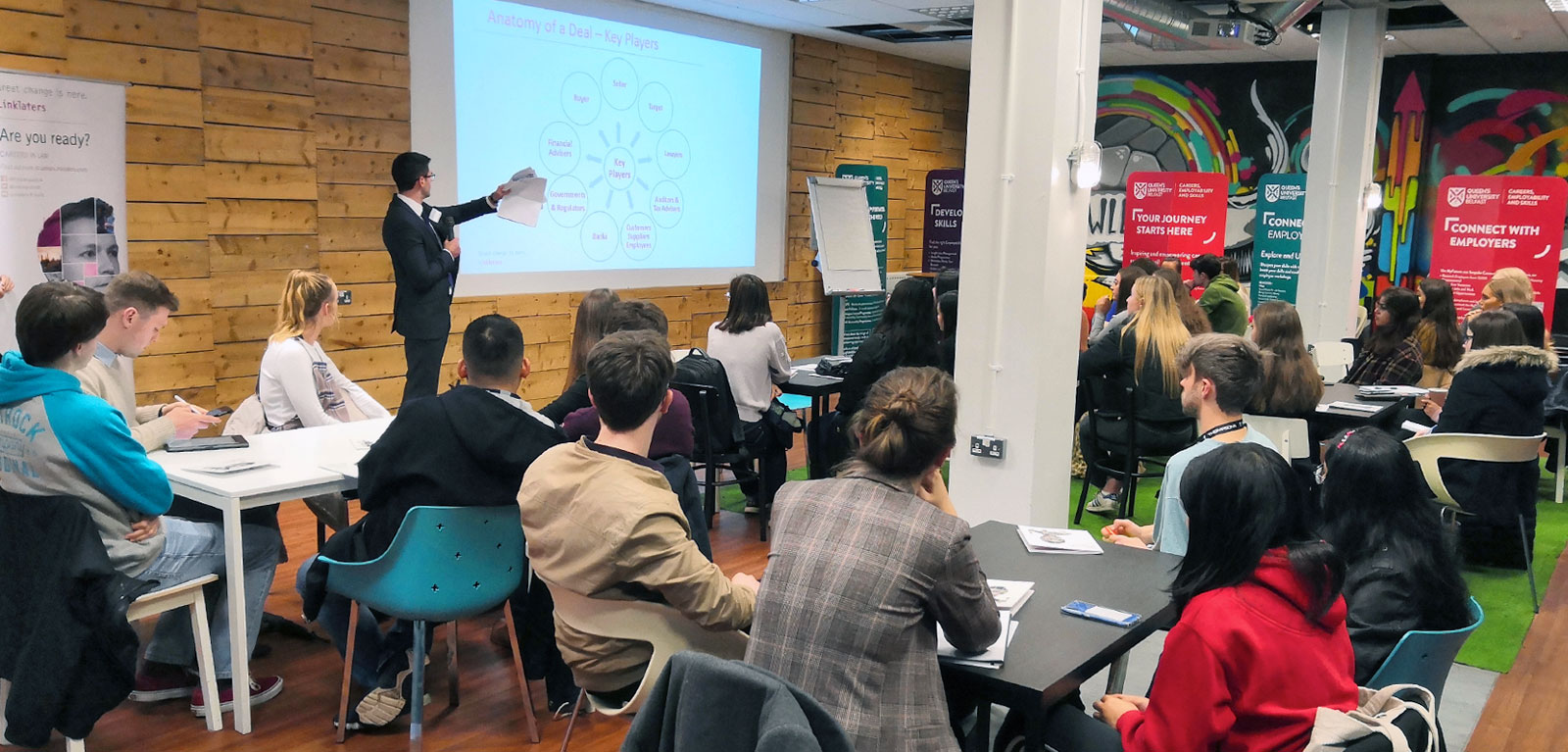 On Thursday 7th November Linklaters LLP hosted a Commercial Awareness Workshop in the Student Guidance Centre. The workshop provided students with an interactive opportunity to learn about the anatomy of a deal and the work of lawyers in a commercial law firm. The session was headed by representatives from Linklaters' Graduate Recruitment Team and included trainees and associates who were also Queen's alumni.

Students were separated into teams of 4-5 people who then worked together to discuss and solve questions given to them about a mock deal between Linklaters and another entity in China. The session was concluded with Linklaters sharing useful tips on how students could keep themselves up to date with key developments in the commercial world. They also encouraged (law and non-law) students who are interested in a career in law to apply for one of their graduate roles in Linklaters. For more information on how to apply and the opportunities available to students, visit their website here.