Silent Crisis - Films relating to the Human Rights among Refugees and Asylum Seekers
Human rights issues of refugees and asylum seekers through film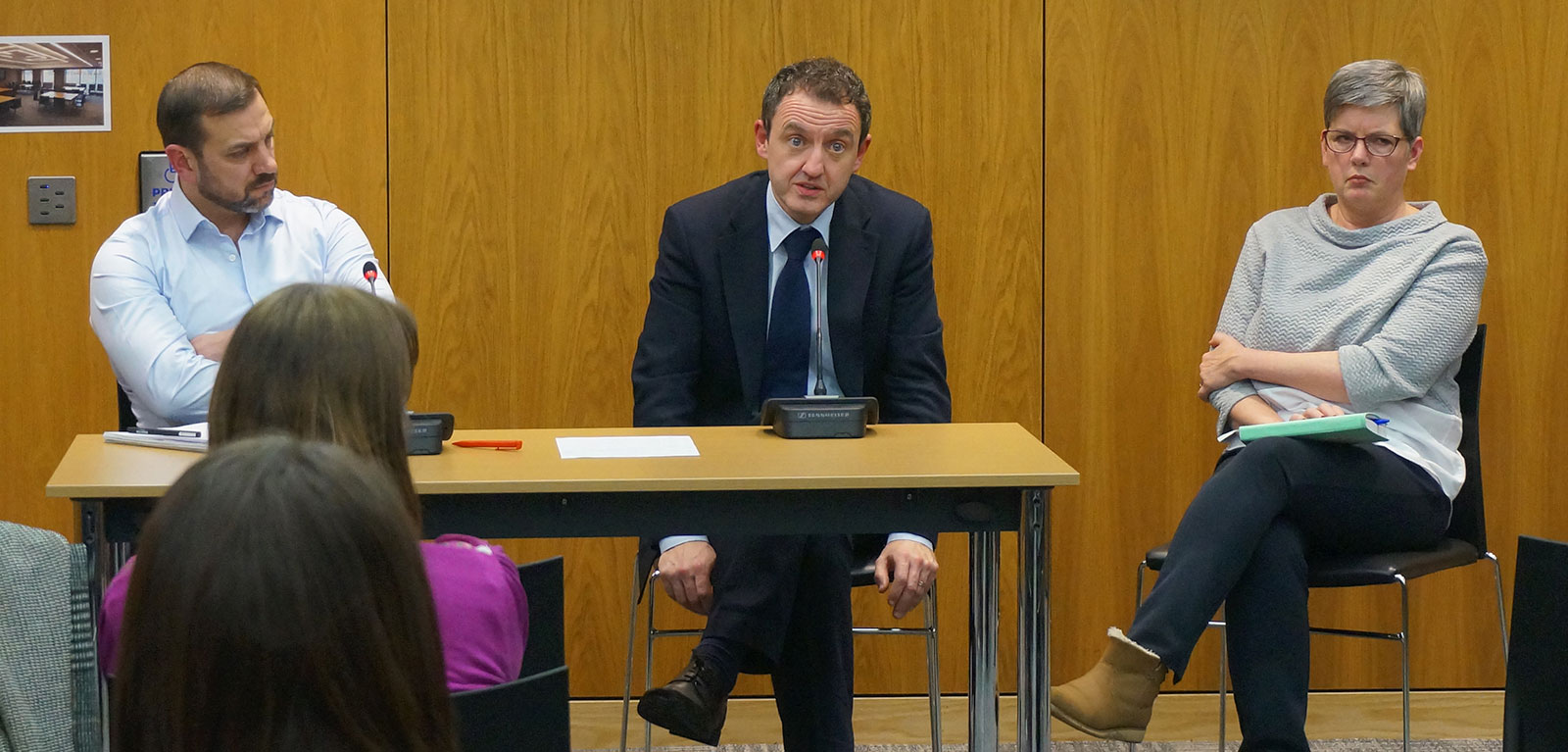 On Wednesday 20th November, The Law Society of Northern Ireland Immigration Practitioner's Group and Queen's University co-organised a film screening session with the theme of "Silent Crisis".

4 short films entitled "All Together", "Amina, My Sister", "The Refugees Cup" and "That Moment When – I Gained a New Family" were presented. They documented the actual struggles and hardships of fleeing refugees before adopting a new life in a new country.
The event was followed by a Q&A session chaired by Mr. Declan Harvey. The audience had the opportunity to engage interactively with Professor Colin Harvey, Mr. Sean Murray, an award-winning director and Ms. Edie Shilue who is both a writer and social campaigner. Human rights issues of refugees and asylum seekers were discussed in the context of the current UK immigration system.
It was a powerful and inspiring session where nearly everyone agreed with Prof. Colin that "Human Rights should never be a charitable measure but a legal obligation for Member States to enforce".